HYDRAULIC POWER SUPPLIES
STANDARDS AND SPECIALS PER YOUR REQUIREMENTS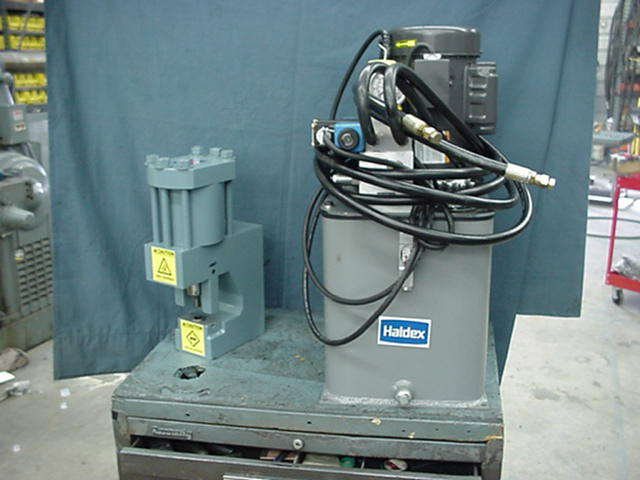 STANDARD 2-HP 120 VOLT, 5 GALLON TANK
OPERATING UP TO 2000PSI, @ 1.5 GPM.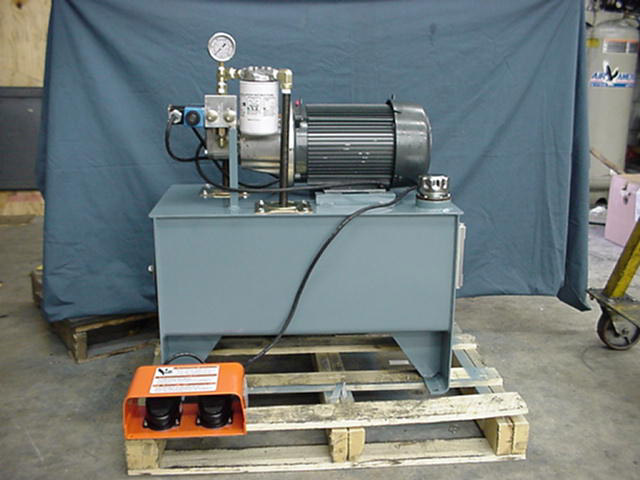 STANDARD POWER SUPPLIES:
5,10, 15, 20, & 25 HP
GEAR PUMP, OPERATING UP TO 3000 PSI, FILTER, PRESSURE RELIEF
VALVE, MANIFOLD, AND TANDUM CENTER [4] WAY SOLENOID VALVE.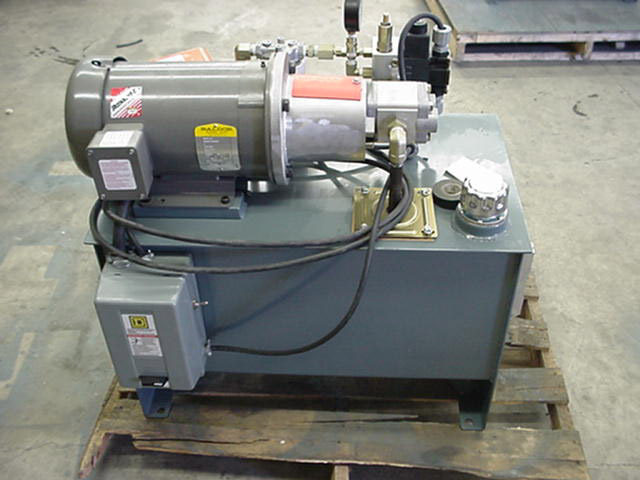 STANDARD POWER SUPPLY WITH OPTIONAL MOTOR
STARTER.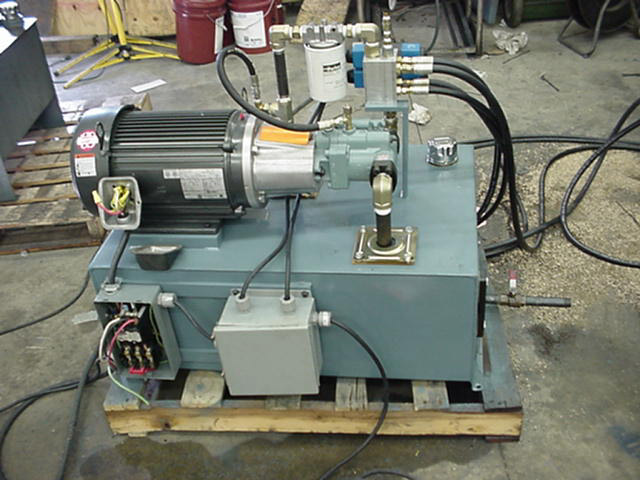 OPTIONAL POWER SUPPLY UTILIZING A VARIABLE DISPLACEMENT PUMP
AND [2] HYDRAULIC CIRCUTS.
WE USE THIS PUMP ANYTIME WE REQUIRE MORE THEN ONE HYDRAULIC CIRCUT.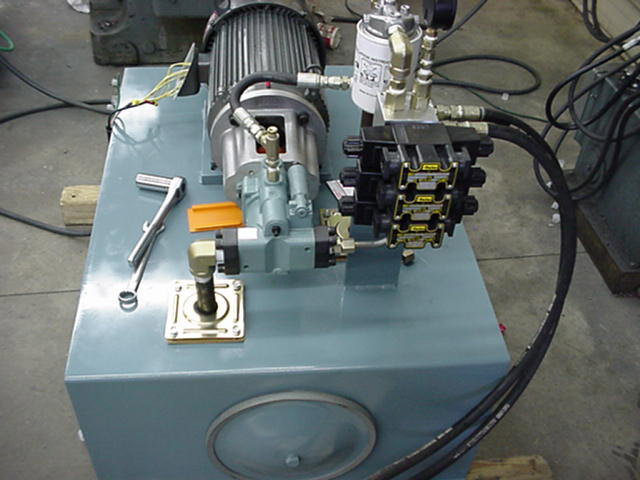 SAME AS ABOVE EXCEPT [3] HYDRAULIC CIRCUTS.